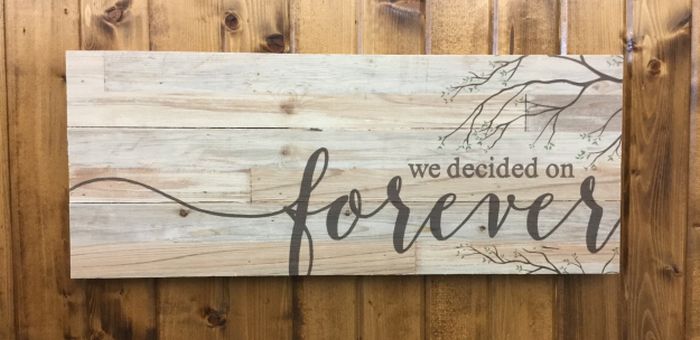 Gifts & Things
2019 Bridal Registries
Our Bridal Registry Service is one of the most
appreciated of all the services we offer our customers.
We make it easy for you to select the perfect wedding or shower gift,
because you know it's exactly what the couple is looking for.
To view a Bridal Registry, click on the couple's name below.
Give us a call at (308) 995-4300,
and we will assist you in choosing the perfect gift.
We update the couple's list as gifts are purchased to avoid duplicates,
and we will Gift Wrap and Deliver it for you!
April 6 Kinsey Brendel & Justin Koch
May 25 Rika Jackson & Alex Freburg
May 25 Becky Bergman & Tye Johnson
June 8 Tara Carlson & Matthew Essington
June 29 Kathrin Roberts & Collin Sindt
July 6 Shannon Fox & Brandon Howell
July 27 Ashley Daily & Brett Loontjer
August 10 Lexie Thorell & Kyle Bown
August 10 Whitney Robinson & Randy Brink
September 28 Mattie Schake & Justin Bell
September 28 Cheyenne Beck & Jordon Wiedel
October 12 Bekah Bauman & TJ Grant
November 23 Taylor Rieper & Reed Waller
November 30 Emily Buck & Joel Hodgson
December 14 Paige Jenkins & Matthew Gray
December 21 Abbie Nelson & Jake McDermott
December 28 Shelby Quinn & Nolan High
2018 Briday Registries
April 14 Kyla Nelsen & Dean Heller
May 12 Ashley Wallander & Seth Warren
May 19 Paige Thorell & Ashton Peterson
May 26 Brielle Leopold & Chris Grams
June 2 Janessa Maurer & Jamie Bialas
June 9 Jenna Gillespie & Luke Ackerman
June 9 McKenzie Aspegren & Austin Aubushon
June 9 Elly Olson & AJ Jeffery
June 16 Megan Steinkruger & Lincoln Pearson
June 16 Jodi Jacobitz & Kirk Ronhovde
June 23 Laura Gawart & Cody Samuelson
June 30 Michaela Gray & John Parrish
July 14 Ashley Alber & Gaten Cooper
July 21 McKenna Howard & Tyler Pettibone
July 21 Schyler Edgren & Dan Brundrett
August 11 Kamryn Smith & Andrew Daily
August 18 Vanessa Corral & Joseph West
August 25 Brenna Gnuse & Jameson Bartruff
August 25 Meghan Gregg & Clint Schneringer
September 1 Paige Dexter & Alex Carlson
September 1 Jordan Jansky & Del Pearson
September 8 Bethany Bergstrom & Andrew Thomas
September 15 Mattison Peterson & Wyatt Anderson
September 22 Sidney Schenkel & Heath Robinson
September 29 Jessica Wallander & Seth Ebert
September 29 Ashley Clark & Andreas Paulsen
October 27 Karli Nelson & Carter Johnson
November 10 Courtney Milius & Connor Zech
November 24 Bailey Williams & Taylor Jurgens
December 8 Taylor Jarman & Jerod Schoneman
December 29 Lindsay Johnson & Clayton Nelson
December 29 Mattie Thompson & Garrett Kreifels